Tradeshow and Event Promotional Products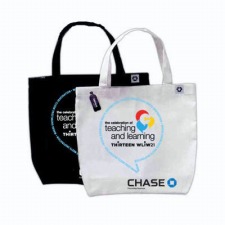 When you attend a tradeshow one of your main goals is to get attention for your business. "You need a gimmick" used to be a popular expression in marketing in sales. Although it's only partly still true in business, it is true at trade shows – and that gimmick is your company's promotional items!

Whether it's an industry trade show or an event targeted towards a broad range of customers – the best way to come prepared is with an arsenal of trade show promotional items. We've seen it all – hand massagers handed out by models offering a free shoulder massage, coffee mugs with or without a fresh hot cup of coffee in it, t-shirts wrapped so tiny they fit in a small tin, light up pens, and "swag bags" filled with goodies are all great examples.

We can give you the best advice on what promotional items will best serve your customers at a trade show as well as what will give your company the most attention. It all depends on what your business goals are. So let's talk today and see the best way to help you!