About Hot Pepper Promotions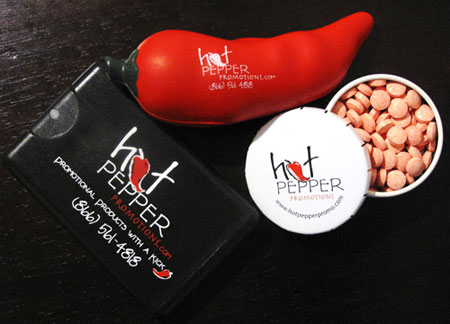 Hot Pepper Promotions is a provider of promotional products for all types of businesses located in the New England, New York and New Jersey. The company was started by Spencer Ross, an entrepreneur at heart, who was inspired to start his business from the many companies that call the New York metro area home. His inspiration was brought about by the opportunity to serve a diverse range of business types.
While growing up working in his family's clothing manufacturing business, he loved the ideas of creating custom products for others. This passion grew into the idea to provide not just printed apparel for businesses, but all types of promotional items that could help businesses grow.
Now, Hot Pepper Promotions has helped countless businesses use the power of promotional items to get new customers and grow their businesses. Learn more about the best promotional tools you can use for your business and how Hot Pepper Promotions can help you.

Hot Pepper Promotions is located in East Longmeadow, MA in Southern Massachusetts, but we service customers from all over the country. Being located in an area of the country with many business owner's, Hot Pepper Promotions has had the opportunity to work with some of the best on strategies to promote your business with products and merchandise. Hot Pepper Promotions was previously located in the Northern New Jersey and Greater Metropolitan New York Area. We have since moved our office to Massachusetts, but still service clients all over the country and many in the New York area. Being located in one of the most densely populated areas in the country with business owner's, Hot Pepper Promotions has had the opportunity to learn from some of the best.

Hot Pepper Promotions has the capability to ship products to our customers all over the world and still ensure on-time delivery with our delivery guarantee. Even if you're not located in close proximity to us, feel free to contact us and we can discuss getting you the best promotional items for your business.

Contact us with your current needs and we will be happy to meet face to face if you are in the area
or let's arrange a phone call or Skype video conference!