Car Dealership and Auto Dealerships Promotional Products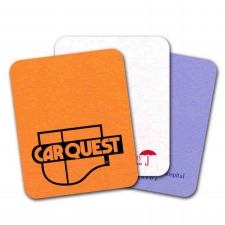 The average person in the United States spends roughly 10% of their annual income on their automobile. This makes the automobile market one of the largest in the world, but also one with a lot of competition. Whether you are a car dealership, a mechanic, an auto detailer, or any other type of auto related business, you need to stand out!

Auto dealer promotional products are a key to differentiating your dealership and driving loyalty in repeat business. When you have a customer that chooses to purchase a vehicle from your car dealership, they are pretty special to you. And you need to let them know that. How can you do that you may ask? Adding value to the relationship with them by providing them with promotional products that they can use, which is one component of providing a superior experience to your car dealership customers.

Make the experience for your auto related customers remarkable, in other words, one that they are willing to make a remark about. Using a promotional product for your auto business can be the way to do just that. By utilizing a product that improves the experience with their car, you can keep your company in their mind and let them know that you appreciate your business. Some of the best auto dealer promotional products for your auto business include:


Ice Scraper with Imprinted Logo and Contact Information
Road Safety Kit with Imprinted Logo and Contact Information
Hand Towel with Imprinted Logo and Contact Information
Polo Shirt For Car Dealer Promotional Products
EZ Pass Holder with Imprinted Logo and Contact Information
Safety Contact Card with Imprinted Logo and Contact Information

We can help you customize a promotional product marketing system for your auto related business or car dealership that gives you the best return on your investment in building awareness and loyalty for your business. Contact us today to get a custom plan to meet your budget as well as your business goals for your auto related business.