Business Cards, Flyers, Posters and Bookmarks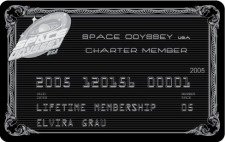 Have you ever been in a situation where someone asked for a business card or for more information about your business and you weren't prepared? It's one of the most embarrassing and uncomfortable moments for a business owner or employee for that matter. Show potential clients and business partners that you are prepared and available to take their business at any time.

It's time to get back to basics for your business, get your business cards and promotional materials done the right way. We'll guide you through the process and make sure your business goals are achieved by properly communicating your messages to your customers.

Business Cards – from the latest trends like pop up cards and different size cards that make you stand out to traditional business cards with the best quality stock paper and fonts. Whatever your business card needs are, we have you covered – at the right price and right on time!

Flyers, Posters, and Promotional Items – They are just as important as a business card is your promotional marketing materials about your business. Call them what you will – free standing inserts (FSIs), brochures, catalogs, direct mail printing are all necessary components to educating potential customers and clients about your products and services.

Bookmarks, Stickers, Gift Cards and all other types of promotional items. Whatever it is that you can dream up to promote your business with printing, Hot Pepper Promotions is the team to get it done for you. With our expertise on finding solutions for our customer's we'll be able to bring your imagination to real life – on paper or beyond that!

Contact us today about business cards, flyers, posters or any other marketing materials for your business and we'll get you a quote for your project. Don't hesitate, make sure your business has the right tools to be prepared for growth!