Fast Turnaround for Last Minute Promotional Products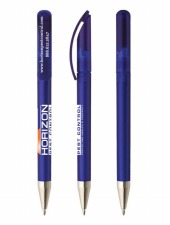 Hot Pepper Promotions can handle any of your last minute promotional item requests. We've turned things around within 1 business day for our clients. If you can give us your vision and approve a mock up of the product, we can get it done for you!

We will always do our best to reach your deadline, and don't forget about our on time guarantee! When we provide you with the date you'll have it by, we guarantee it will be on time. Not only do you get the best bang for your buck, you also get the fastest high quality service available.

Don't write off the opportunity to take advantage of promotional products at an upcoming event, meeting or tradeshow. Give us a call at (866) 561-4818 or contact us here and you'll be on our way to getting the promotional product you want on time!

Do you have a promotional product you're interested in? Contact us here. Don't forget to check out our gallery of promotional items we've created for other businesses.

Fill out our form today and we'll be in touch with what the possibilities are. Just contact us here to get started.