Custom Corporate Gifts And Apparel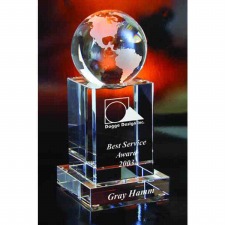 Your clients are one of the most important assets of your company. Keeping strong business and personal relationships is critical to retain your clients' long term. Corporate gifts can be one of the most effective tools to build relationships and continue to grow your revenue from existing customers.

Whether you want to provide them with imprinted apparel, engraved pens, even laser engraved digital cameras or iPods the gesture will be greatly appreciated. When you take the time to show your clients that you appreciate their business and give them something to remember that by, it works. Don't leave your customer wondering if there is a better solution out there. Continue to innovate your services for them, but also take the time to build your relationship and show them gratitude.

Increase Employee Satisfaction With Corporate Gifts

Did you know that giving employees free items that they actually like with your company logo on it actually increases employee satisfaction and loyalty? We don't have any scientific facts to back that up, but think about it. Take the employee that gets a new polo shirt at a sales meeting. Next time he gets to go out and golf he wears that shirt with pride and satisfaction in the work that he does.

Adding value in other ways than compensation and vacation days is one factor that makes corporate gifts and apparel a smart investment in your organization. But it also provides your employees with a tool to go out and promote your company. An umbrella at their kids soccer game, a t-shirt at the gym, a towel at the beach are all ways to get your company seen and have your employees discuss your company with their friends and family while out of the office.

Want to learn more about the options we have available for Corporate Gifts and Imprinted Materials? Contact us today and we'll help you pick out the best gifts for your employees and clients available. We'll give you a free consultation that picks the best products suited for your type of business. Don't wait, get in touch today and start planning your next corporate gift campaign.